Video Surveillance for Manufacturing Plants Storage and Warehouse Security
Carlson Communications understands  the unique security challenges that manufacturing plants and factories face, such as theft and tampering to equipment, machinery, and cargo. Our systems are designed to combat these threats, while also serving as an effective operations monitoring tool of assembly line production and worker safety.
No matter what you are manufacturing Carlson communications can help.
Carlson Communications  team of security integrators provide project consulting, installation support, and custom-designed surveillance solutions to suit the needs of manufacturers, large and small.
The benefits of modern day surveillance for manufacturers include:
Prevent & reduce theft
Monitor employees
View & Evaluate day-to-day operations
Reduce false liability claims
Protection of building and assets
Save time with remote site management
Speak with a manufacturing security specialist now to get started.
 Manufacturing Warehouses and storage facilities are ideal candidates for video surveillance systems. Large facilities spread out over extensive complexes can be challenging to secure. With the help of a carefully placed security camera,  manufacturing warehouse owners and managers can focus on at-risk areas and minimize the threat of theft.
Benefits of Manufacturing and Warehouse Security Cameras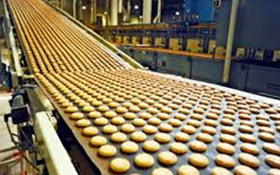 Reduce theft – Implementing manufacturing warehouse security cameras with visible surveillance will deter theft.
Building security – IP security cameras can make your existing security measures more flexible. Installing  manufacturing warehouse security cameras will allow security guards to perform more patrols and actively protect your building instead of watching monitors for hours on end.
Remote monitoring – Network video recorders (NVRs) allow you to broadcast the footage from your surveillance system over theInternet . This is particularly helpful if you manage multiple manufacturing and warehouses or a very large facility. An NVR allows you to check up on any warehouse security camera any time. call CARLSON COMMUNICATIONS TODAY