Security Cameras for Business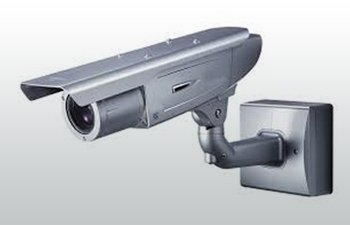 Our Business Security Product Picks
HD-TVI Cameras
IP Cameras
Hidden Cameras
Security Camera Systems
Wireless Security
Access control
Ensure safety in the workplace while protecting your assets with business security cameras. Choose from standalone cameras to cover especially vulnerable areas of your business like the safe or the cash register, or capture everything that happens with multi-camera systems and covert devices that are easy to install and operate. Weatherproof outdoor security cameras also help you manage your business, cutting down on vandalism and property damage.
Deter Theft, Intruders Protect Your Assets
Ensure that only authorized employees and suppliers are able to access sensitive areas of your operations and facility during the day and after hours.
Reduce Shrinkage Reduce Cash Loss
Strategically placed surveillance equipment can give you peace of mind that your most valuable assets are protected 24/7, 365 days a year
Reduce Liability Save on Insurance
In addition to reducing your risk from false claims such as slip and falls, video security systems entitle your business to discounts from your insurance provider.
Improve Productivity Customer Service
Employees perform better knowing their actions are monitored. Be sure that your operations are running smoothly at all times and monitor from anywhere.
Convenience Stores
Burglary and theft are two of the biggest security challenges for convenience stores. A video surveillance system enables you to monitor your store 24/7, provides a powerful criminal deterrent, and helps to protect your employees and profits.
Our analog, HD analog and IP video surveillance systems are engineered to meet the demands of continuous surveillance and offer remote viewing of live and recorded, from anywhere you have Internet access.
Small Business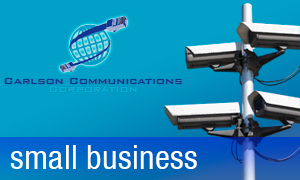 Whether you manage a single mom-and-pop shop, a small business chain, an office space or a warehouse – you face common security challenges, from employee theft to vandalism.
Our security specialists are here to help you design the perfect video surveillance solution for your business, to address your specific concerns, and deliver your desired results. Our analog and IP solutions are completely customizable, and highly scalable – to protect any size of business
Enterprise
The larger your business, the more vulnerable you are to employee theft, productivity issues, insurance liability, and the resulting impact on your profitability. Our security experts are here to provide a FREE business needs analysis to understand your security concerns, identify other areas of potential vulnerability, and design the perfect video surveillance system to protect your single or multi-site operation.
Need Help Choosing? No problem!
Our trained security consultants are here to help you create the right security solution for the needs of YOUR business.
CALL NOW FOR FREE ESTIMATE OR FILL OUT OUR ONLINE FORM
Call 310-213-1609  714-371-3682  today to get started!